Earlyworld Out of Hours Club
At Oxon we are pleased to offer a Breakfast Club, an After-School Care Facility and a School Holiday Club which are all run by Earlyworld. The Breakfast club is available from 7.30am with the choice of an optional breakfast. The After-School Club is run from 3.00pm to 6.00pm during term time and from 8.00am to 6.00pm during the school holidays.
The school car park/lay-by can be used by parents taking/collecting their child/ren from Earlyworld out, of school hours, or throughout the day during the school holidays.
For more information, please contact:
Earlyworld Kids Club - 01743 363310 or earlyworldoxon@outlook.com
or visit their website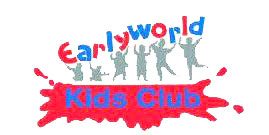 To view Earlyworld Kids Club's latest Ofsted Report please click here.